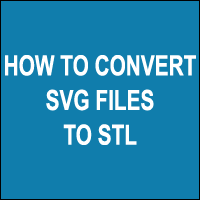 If you want to add weight to your SVG cut files by making 3D printable STLs, you have to go after this easy tutorial in order to add a third dimension to your files by converting SVG to STL.
Why you have to convert from SVG to STL format? What's the difference between them? The answer is very simple:
Scalable vector graphics or SVG has two-dimensional graphics. It could be edited by any drawing software like Illustrator, InDesign, Cricut design space, Silhouette Studio Cameo, Inkscape… While stereolithography or STL has 3-dimensional objects. It's the original 3D printable model format. You can find many 3D software that can edit STL files but you have to convert from SVG files to STL if you want to use the programs that support SVG files too.
Now, let's begin, I will show you two ways to convert.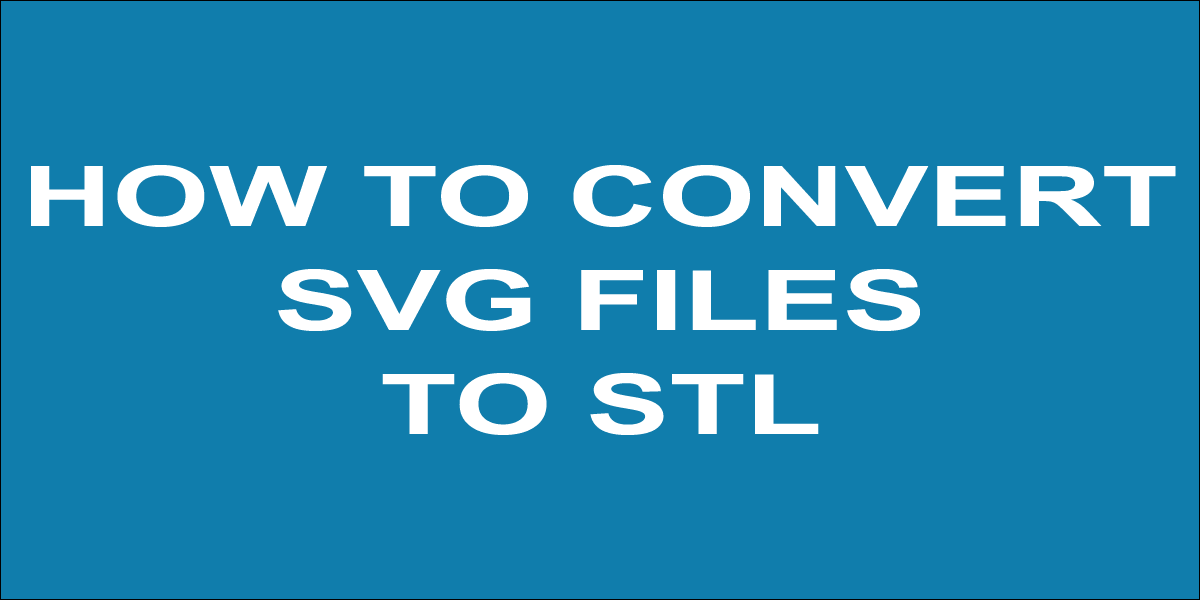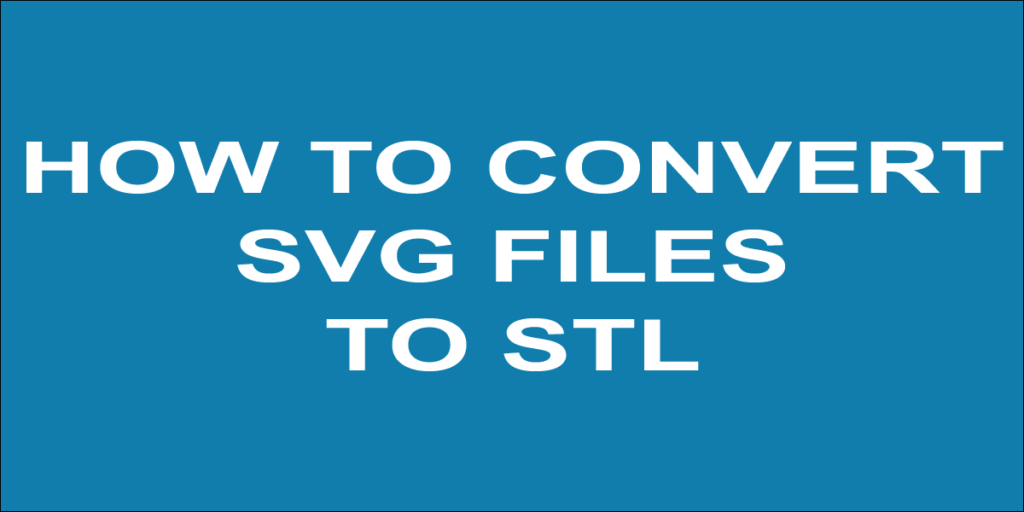 1/ SVG to STL converter online:
In this method, you don't need any 3rd party software and it's the easiest and quickest way to convert. You need only your SVG file and a web browser as chrome or firefox… Your 3D printable STL will be ready in no time.
A/ Go to SVG2STL.com homepage.
B/ Upload the SVG file by clicking the select button, choose your SVG cut file, click upload and wait until the process finishes. Once you have your file uploaded, you will see a preview of your file.
C/ Convert to STL: To convert from your SVG 2D drawing to an STL 3D object, enter the height that you want and click convert, then wait until the conversion finishes. You have to know that if your file has a big size, you have to make a coffee, relax and wait a while…
When the process finishes, you have to check if the result is as expected, click the left button on your mouse, drag and rotate the file. By Scrolling, you can zoom in and zoom out. To move the object, right-click and drag. Finally, click F5 to view back.
For mobile users, to rotate you have to touch and drag, just pinch to zoom and drag to move.
D/ Download STL file: Click the download button, load your file and print it. easy peasy!
2/ Tinkercad Tutorial:
The second method is using Tinkercad. It's a 3d software that supports SVG file, it's online and easy to use. You can also use any Tinkercad alternative like Blender.
A/ Import your SVG file to Tinkercad:
Click the import button, choose your SVG and click import. Before you import, note that your SVG must be less than 25 MB in size, and objects must be converted to paths if not it won't work.
B/ Tinkercad edit STL (Editing):
To change the size and height, move the corners of the object or click on the dimensions and change the numbers from 10mm to what you want.
To rename the file, look at the top left of your screen, click on the text there and give your file a name.
C/ Tinkercad export SVG:
Click the Export button in the top right of your screen. In the new pop-up window, verify that the "Download" tab is checked.
Click on ".STL" and wait, your file will be downloaded in STL format in a few seconds.
Related: Click here to check our other amazing tutorials.

Share: Don't forget to share with your friends!