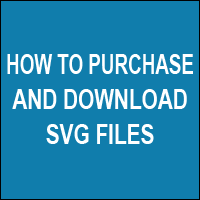 Hi, Cricut cutters! In this tutorial, I will show you the simple steps to purchase and download SVG Files in Teesvg. Note that there's a video tutorial at the end of the page.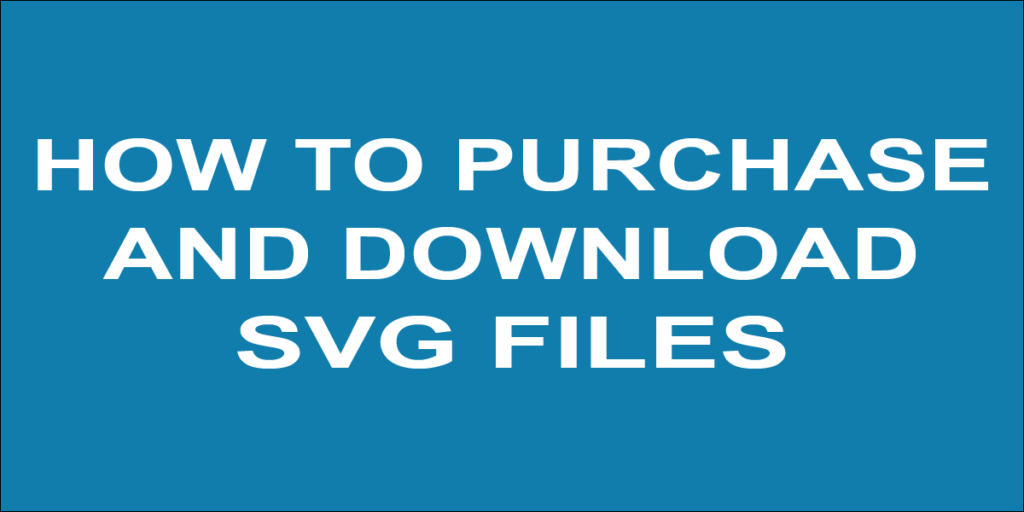 1/ When you're on the design page, first choose whether you want to get the personal or commercial use license and click add to cart button.
PS: to know the difference between the personal and commercial use licenses, please refer to our FAQ and check: Can I sell files that I create with the designs I purchase here?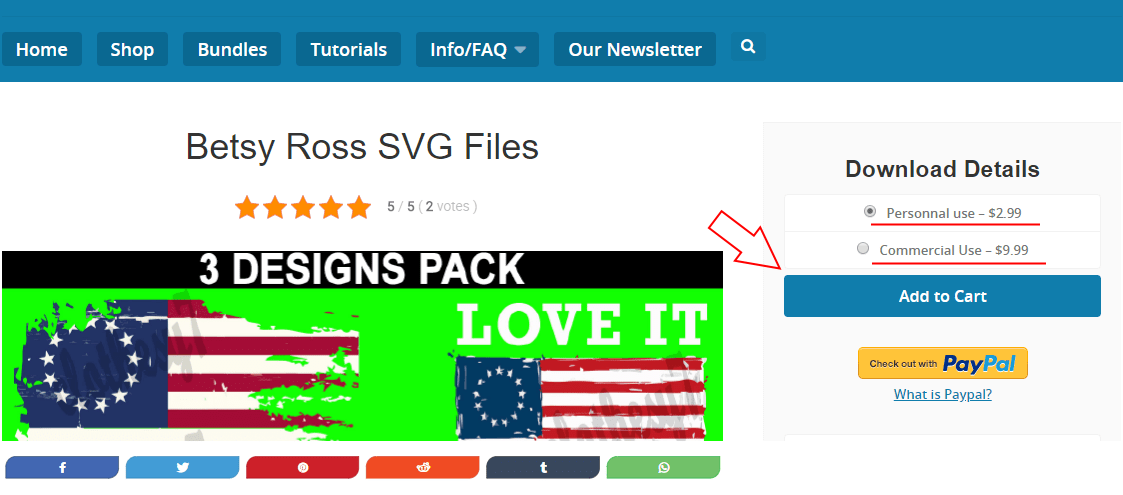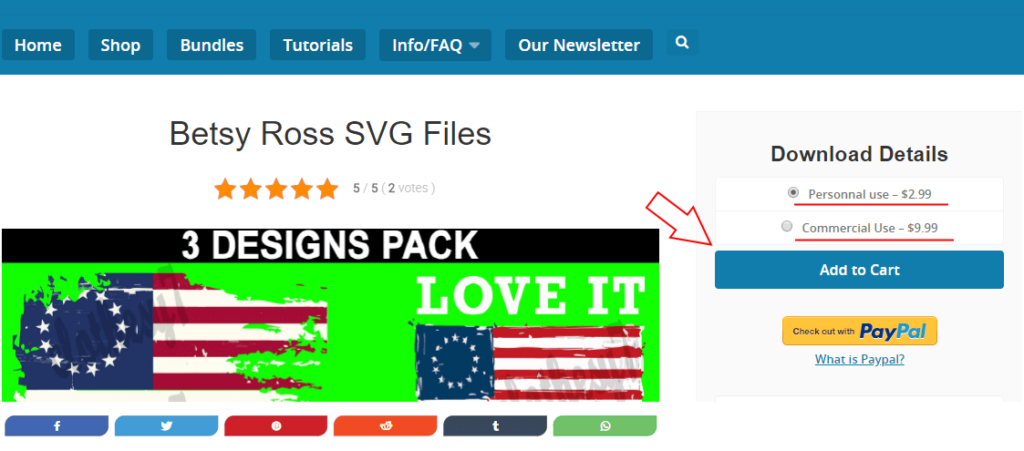 2/ Click Proceed to checkout button or the cart total button on the top right of the screen.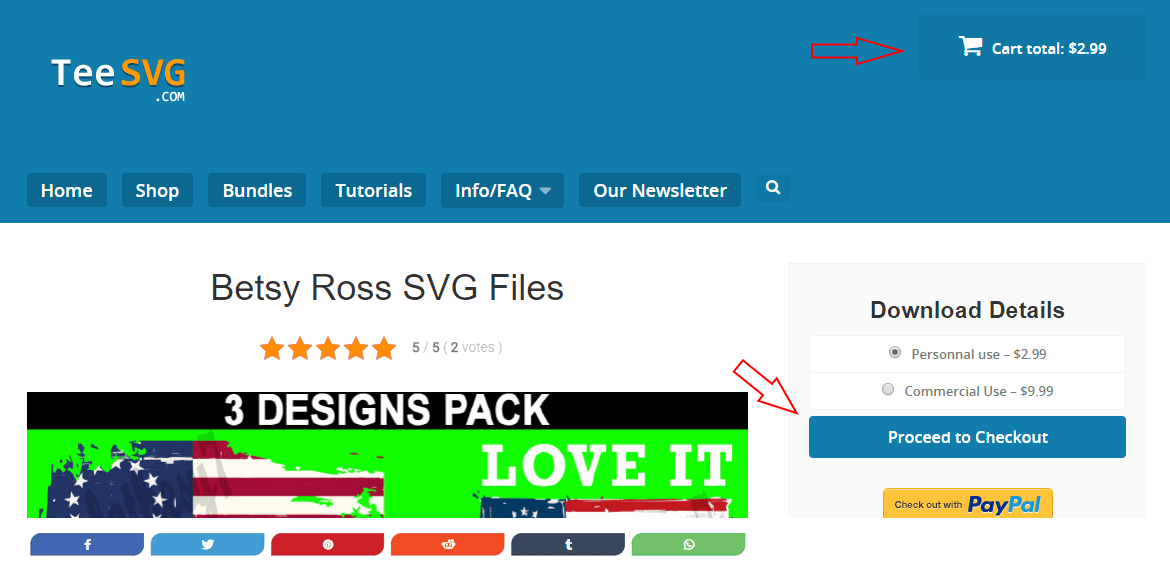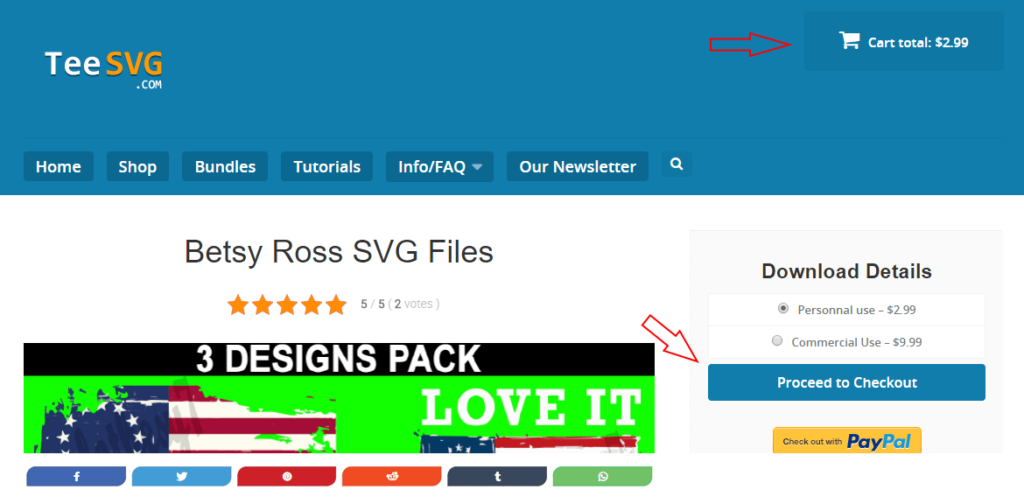 3-1/ At the top of the checkout page, you can notice a secured by RapidSSL icon that tells you that it's safe to make any kind of payment on our website. You can also notice the name and the total price. If you have a discount code, enter it and click the apply button in order to confirm the discount.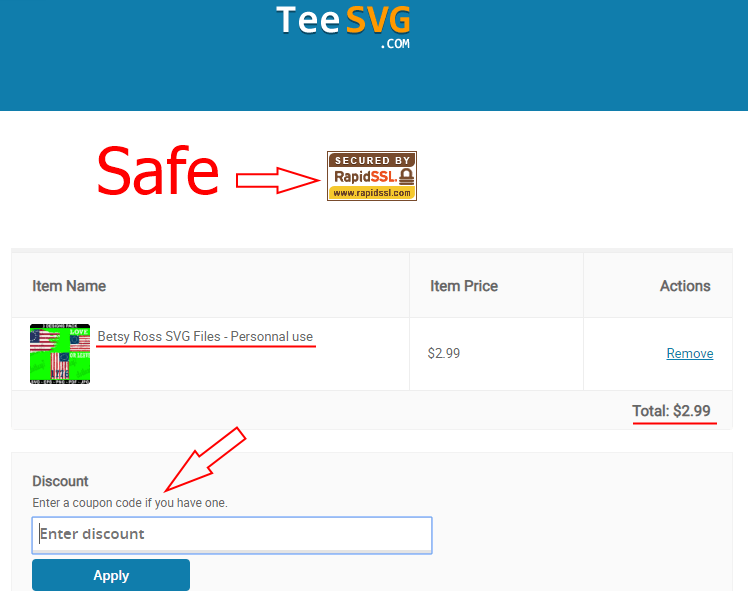 3.2/ Enter your email, first and last name. You can also enter a username and password to create an account. The benefit of creating an account is that you can log in and find your files at any time you want, and we advise you to do this.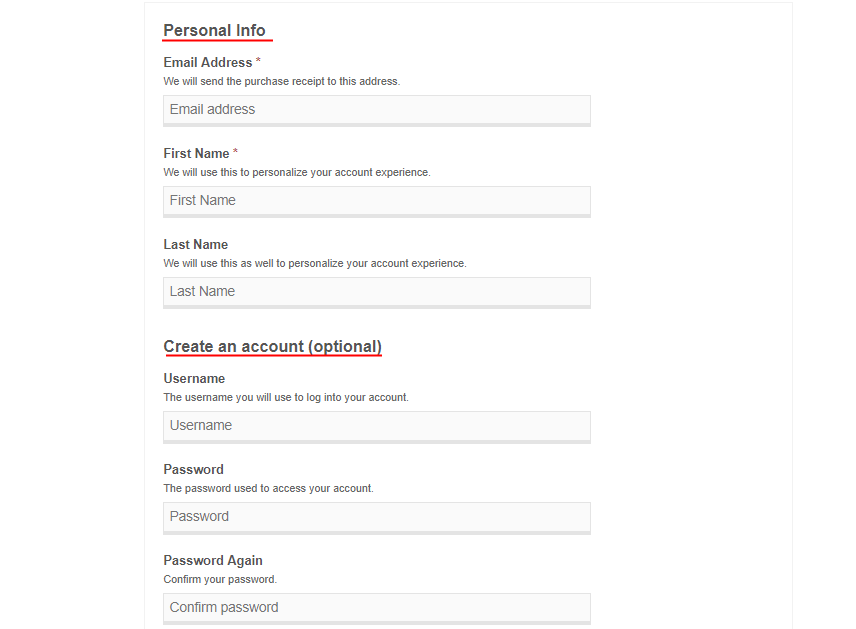 3.3 The last step at the checkout page is to agree to our terms and refund policy, to accept to sign up to our newsletter if you want and to click the proceed to Paypal button in order to checkout with Paypal. Note that you can pay with your credit card even if you don't have a Paypal account.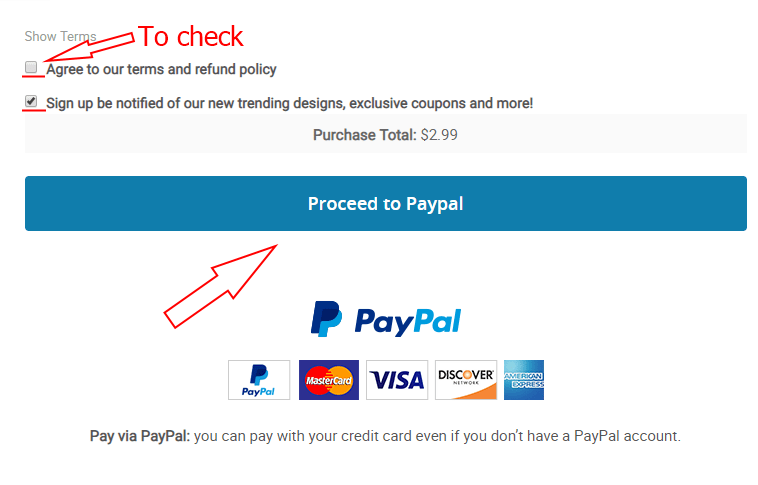 4.1/ Now you're redirected to the Paypal website. Paypal will ask you to enter your login and password then click login.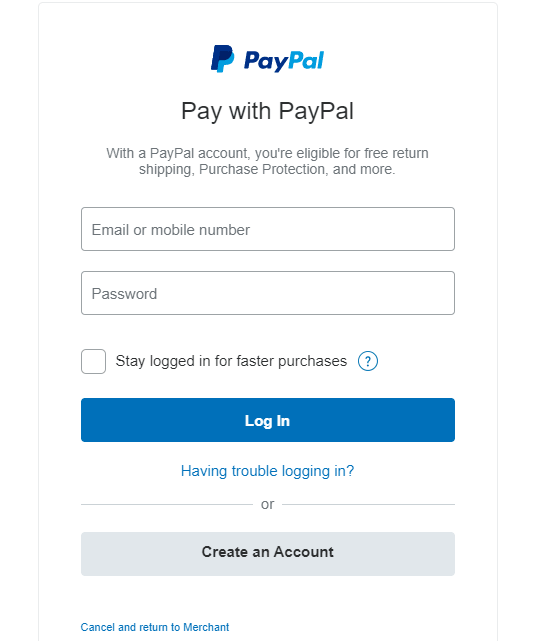 4.2/ Choose whether you want to use your Paypal balance or your credit card to pay and click the pay now button.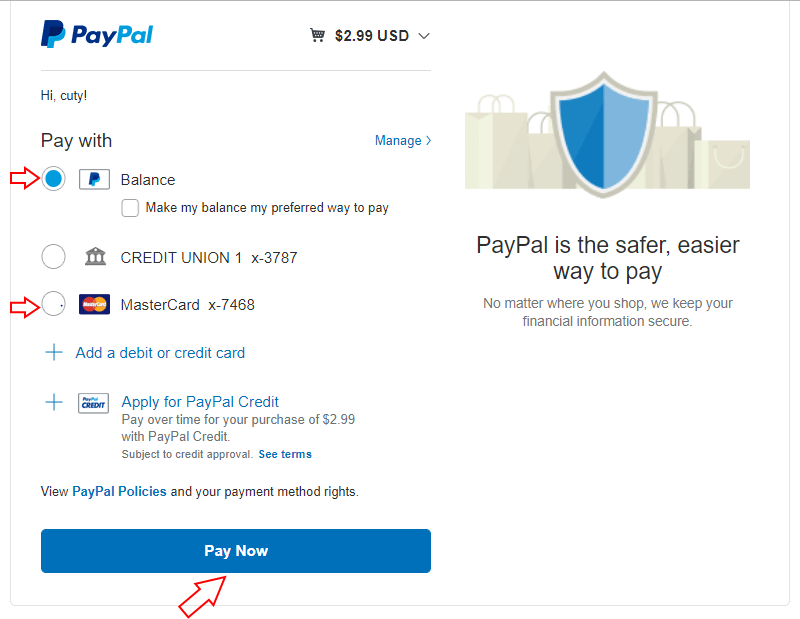 4.3/ In case of successful payment, you will be redirected to this page. Click on return to merchant button.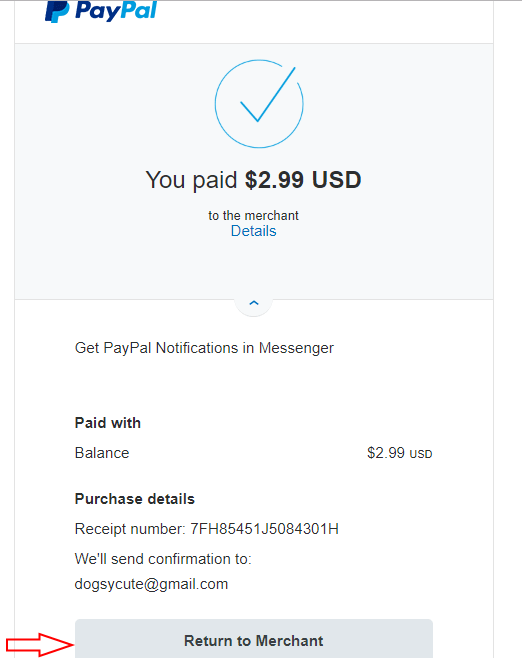 5/ You will be redirected to the purchase confirmation page, where you can go down and download your files.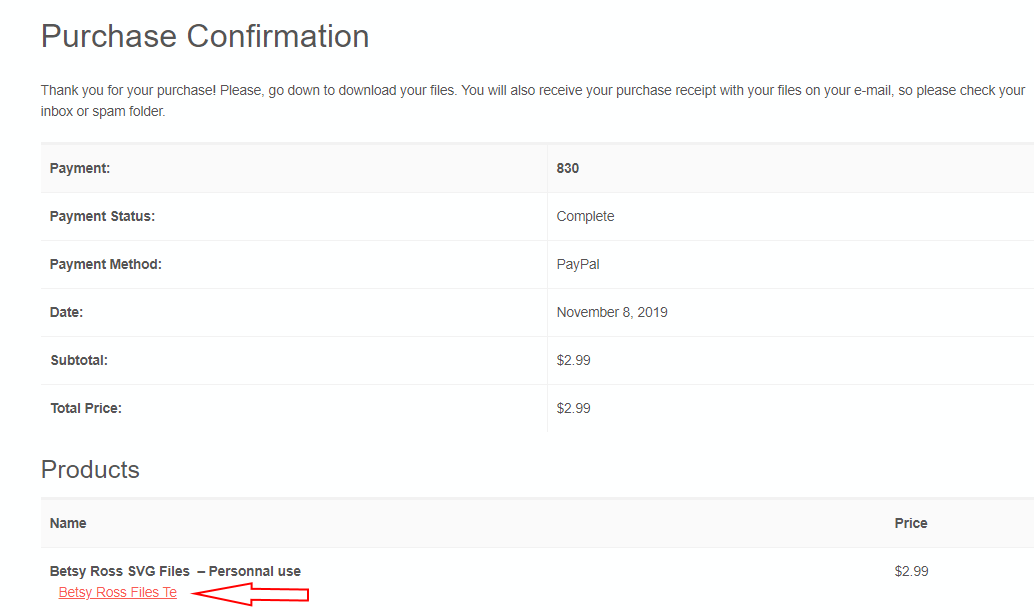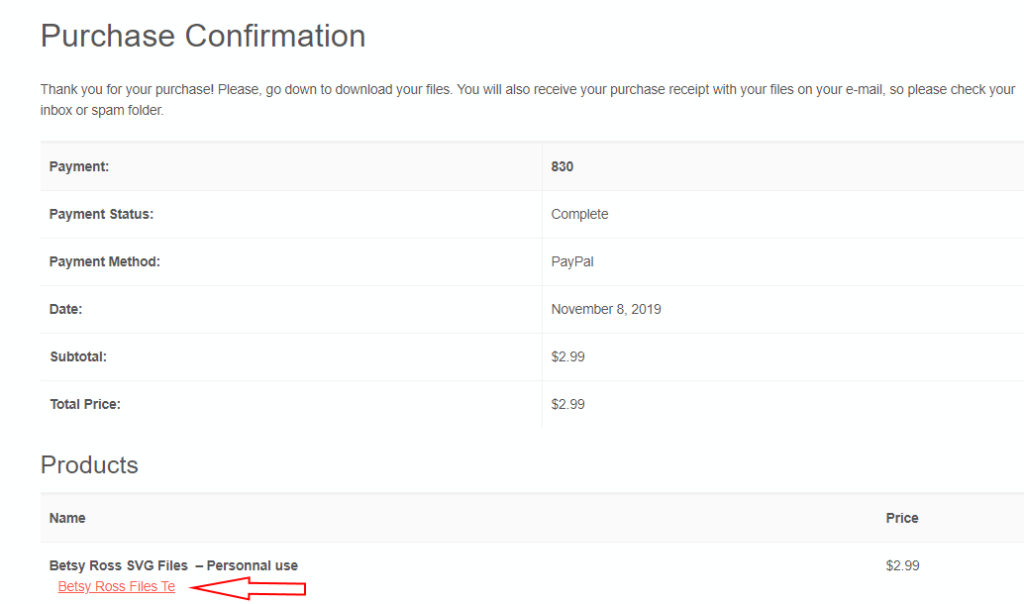 6.1/ additionally, you will get the purchase receipt on your email where again you can download your files.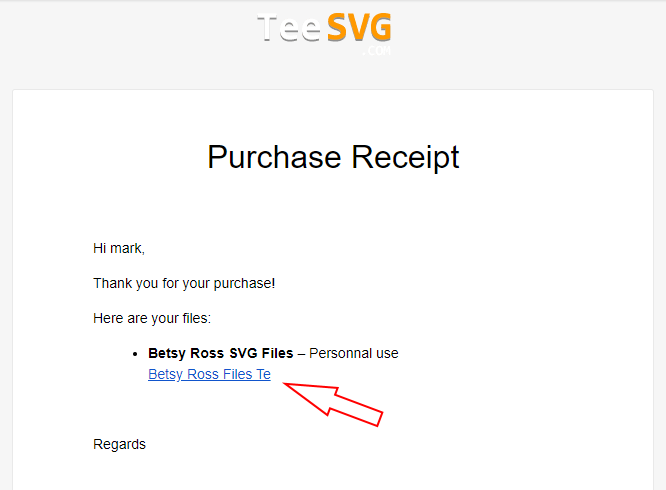 6.2/ If you choose to create an account at the checkout page, you will receive an additional email with your login information and another email with a link to confirm your account in order to get access to your purchase history at any time you want.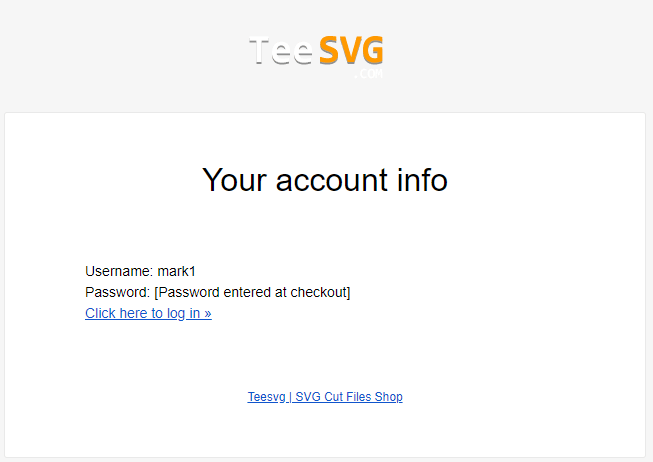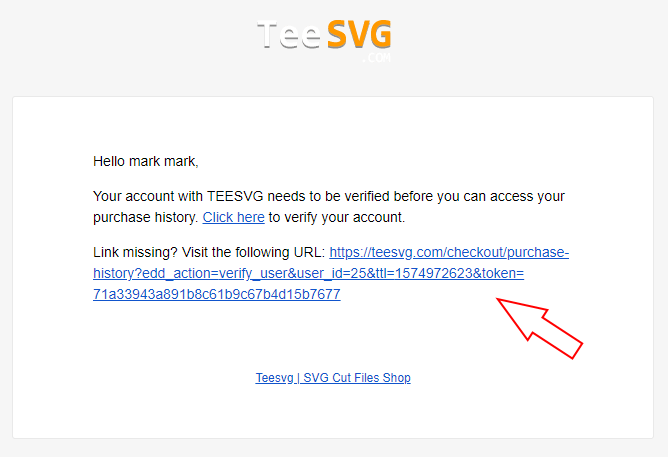 6.3/ If you choose to subscribe to our newsletter at the checkout page,  you will receive the last email with a link to confirm your subscription to our newsletter.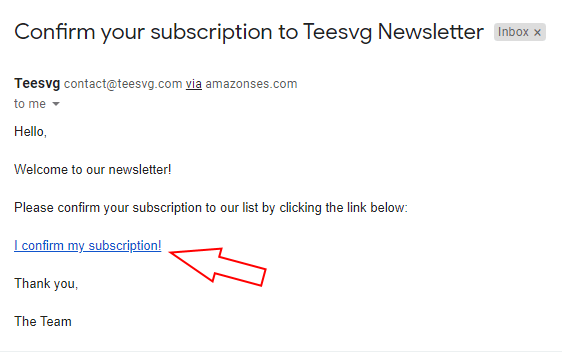 7.1/ If you've created an account and you want to log in, go to the login page then enter your username and password and click login.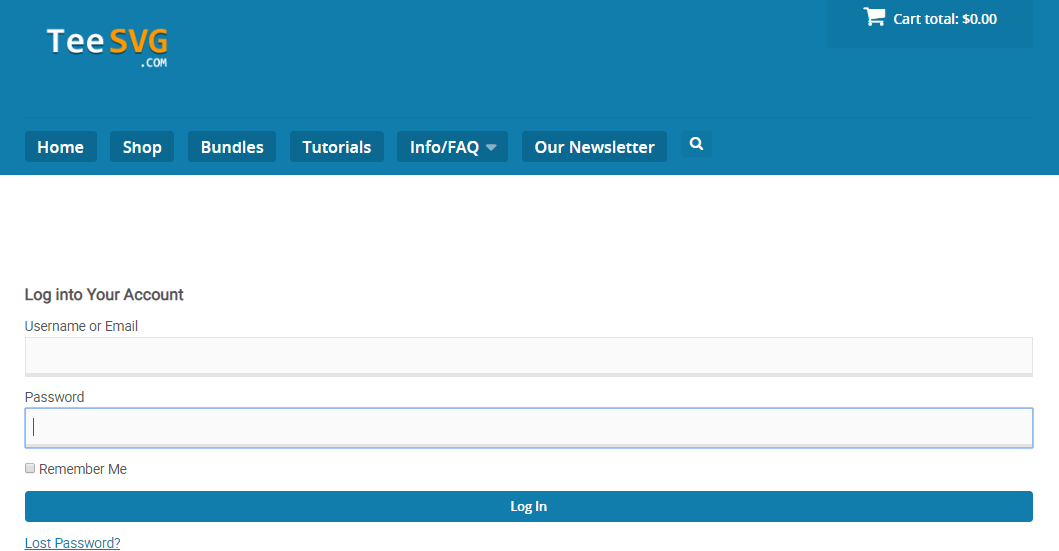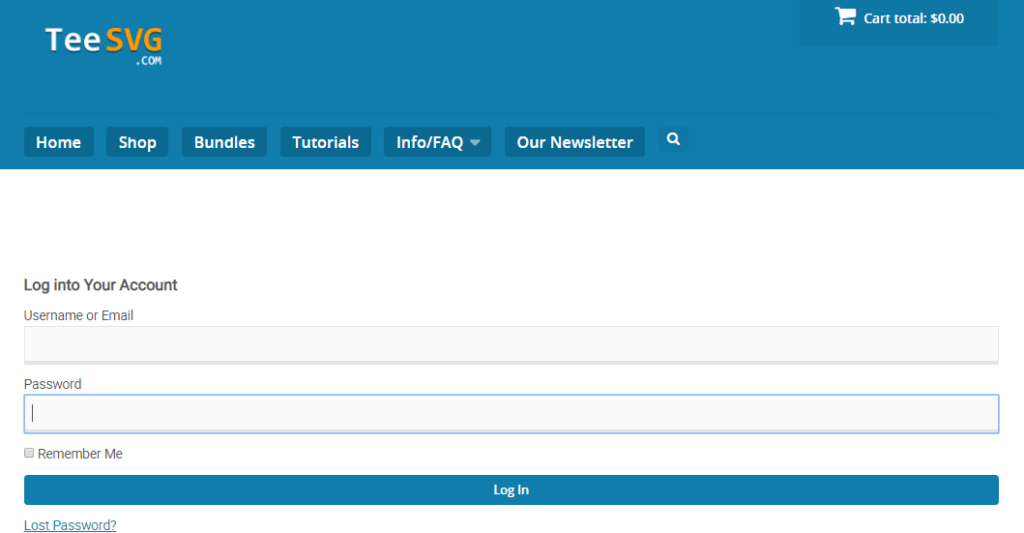 7.2/ After that, you will be redirected to your purchase history where you can find and download your files.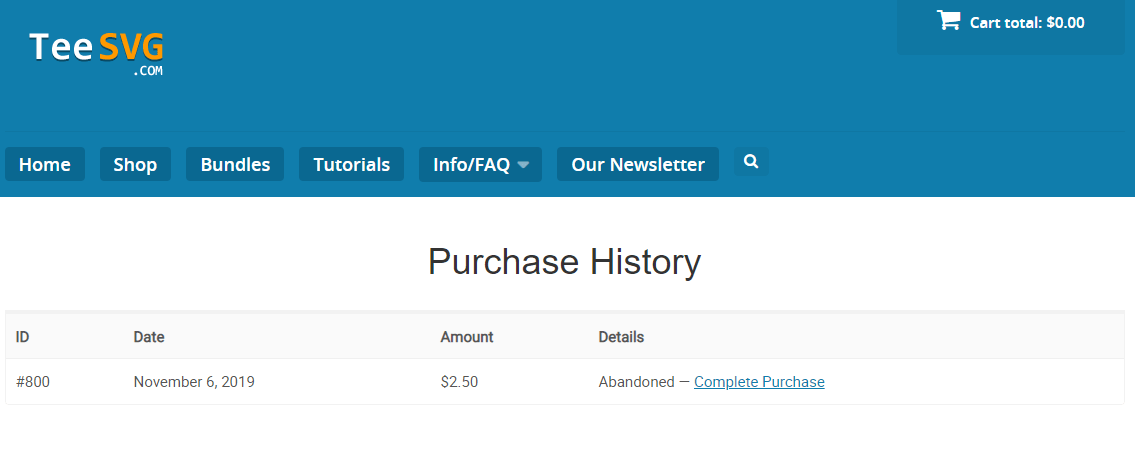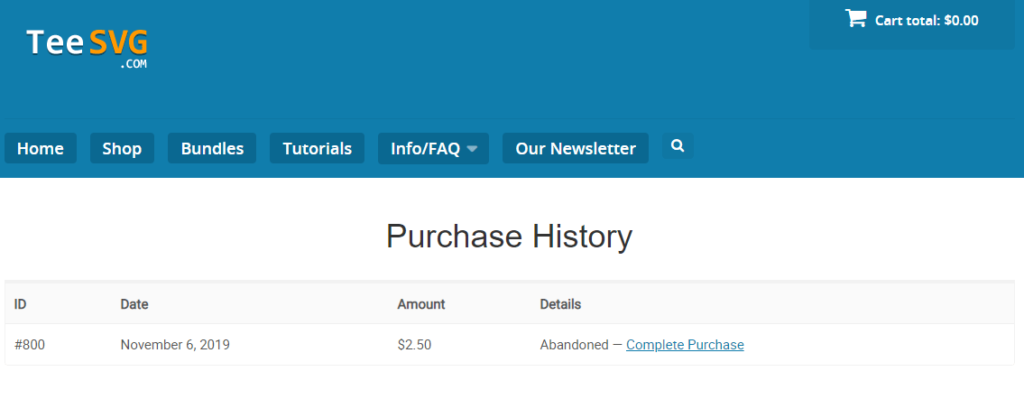 Video tutorial:
For more information, please refer to our FAQ